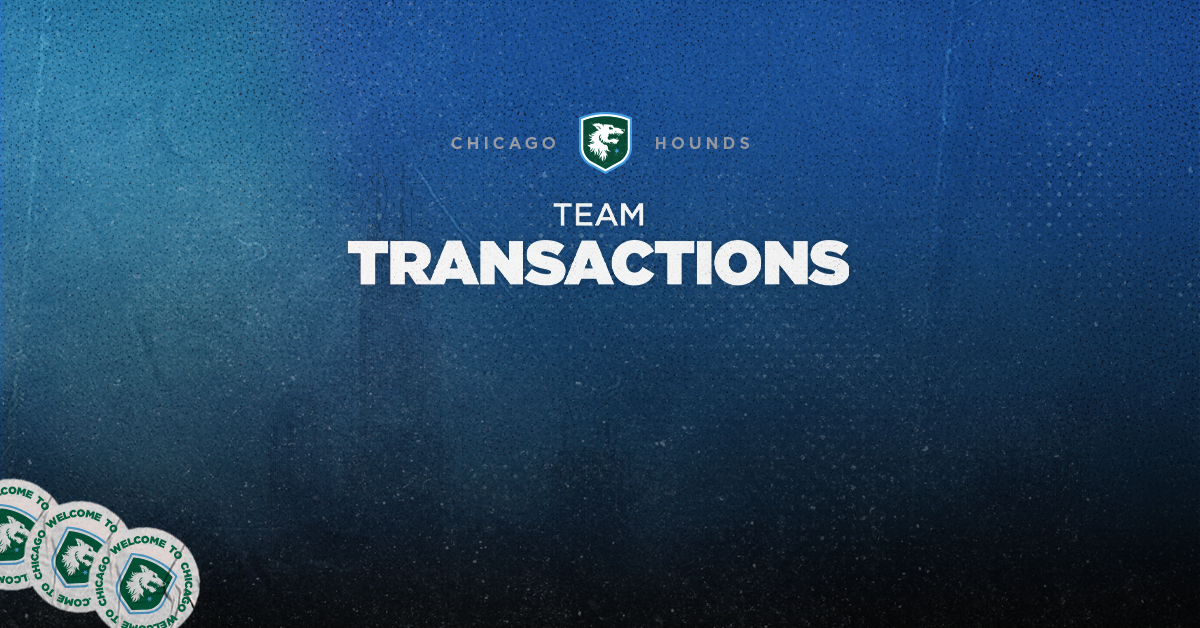 News Feb-9-2023
Team Transactions: February 9th
CHICAGO, I.L.- The Chicago Hounds announced today a series of transactions in lead up to the preseason round robin matches held in conjunction with Rugby Atlanta and the American Raptors.
Ohlwein and Morgan Make it Official
After impressing throughout training camp, Illinois-native Timmy Ohlwein has been signed on for the 2023 Major League Rugby season. The prop signed with the Dallas Jackals last season as a developmental player after an impressive career with the Arkansas State Red Wolves. Ohlwein put pen to paper and will be with the Hounds' senior squad for their 2023 campaign.
Wing Kevin Morgan was another player brought into the Hounds training camp when it opened in early January. His strong performances throughout camp resulted in first team reps and Morgan is now signed on for the 2023 season. The Oswego, New York native seems likely to be featured in the starting fifteen for the round robin matches.
Chicago Native Signs on for Trial Period
Prop Jeffrey Steele signed with the Hounds on a trial period and will appear for the club in their preseason round robin matches. He earned his first cap in MLR with the Sabercats in 2021 before joining the Austin Gilgronis prior to the 2022 season. He was then traded to the Utah Warriors and concluded the season with the Salt Lake City based franchise.
Parlaying Combine Performances into Trial Contracts
The following players have been brought into the Hounds' camp on a trial period after impressing Head Coach Sam Harris and his staff during the inaugural Hounds combine held on January 29th at SeatGeek Stadium's Indoor facility. The trial contracts give these players the opportunity to work their way onto the senior squad.
Nick Taylor, Center
Kyle Renner, Wing
Jack Russell, Wing