News Dec-8-2022
Hounds Hire Sam Harris as Head Coach
CHICAGO, I.L.- The Chicago Hounds confirmed that Sam Harris has been hired as the first head coach in the franchise's history. The team first announced the signing during their introductory press conference in November.
Harris, 42, spent the previous two seasons as the Austin Gilgronis' (AGs) head coach. He joins James English, who was hired as general manager and chief executive officer, in a leadership tandem for the latest expansion franchise in Major League Rugby.
In 2021, Harris' first year with Austin, he led the team to a 9-7 record, finishing third in the western conference. During the franchise's previous three years competing in Major League Rugby, they amassed four wins total.
Harris' team excelled in 2022 and Austin finished with a 12-4 record, ending the regular season as the best team in the western conference. The Gilgronis led all teams in Major League Rugby with a +246 point differential.
"As a kid, Chicago was always on my radar and I've always loved it as a city," said Harris during the introductory press conference. "It's not lost on me, the honor of being able to be the head coach that leads this great team into the MLR. We will have some good foreign talent that will add to this group. But this team will be about American talent, and growing American talent. We'll find them. We'll develop them. And we'll expose them to high-level rugby."
"Sam has a lot of qualities that you look for in a coach at this level," said Hounds' Chief Executive Officer and General Manager James English. "His experience and what he accomplished during his time in Austin speak for themselves. We're excited to be working with one of the top Head Coaches in Major League Rugby."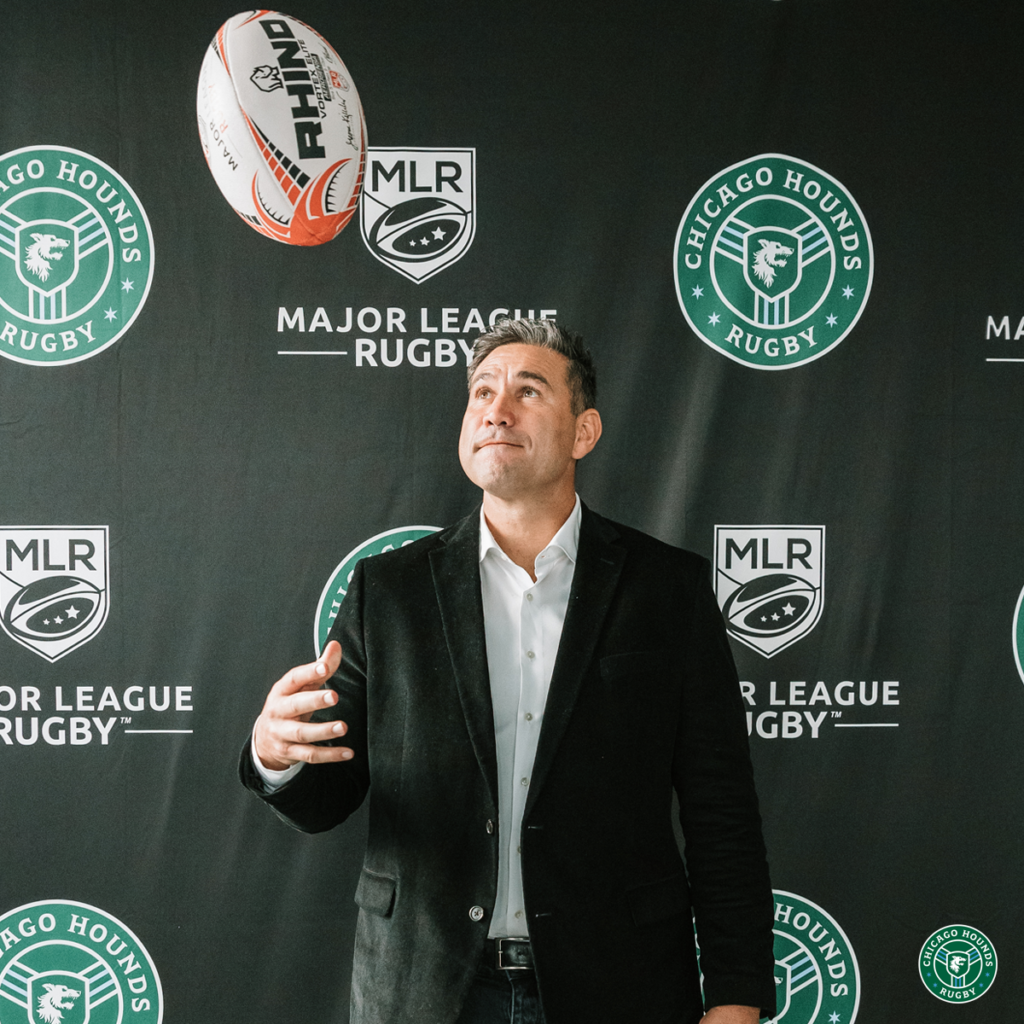 The Chicago Hounds kick off their inaugural season in Major League Rugby on February 18th at 1:00 PM CST when they take on Old Glory DC at Segra Field in Leesburg, Virginia. Broadcast information will be available shortly. Fans can watch the Hounds play live at SeatGeek Stadium for the home opener against the Utah Warriors on Sunday, March 5th. Season ticket information will be available to Hounds fans in the coming days.
ABOUT CHICAGO HOUNDS
The Chicago Hounds are a professional rugby team competing in Major League Rugby (MLR), North America's professional rugby competition. The Hounds were named as an expansion franchise in 2022 and are set to play their Inaugural Season in 2023 at SeatGeek Stadium.